Quick Facts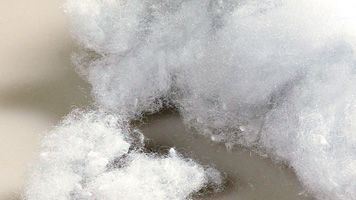 Loose Poly Fill
Great for Outdoors
Water Drains Well
Soft density
Sewn shut; no zipper
Hypo-allergenic
Moisture and mildew resistant
Lightweight
Fire retardant
Breathable material
Non-absorbent properties (drainable material)
Soft, cushioned material for increased comfort
Pliable material; yet maintains shape
Suited best for outdoor use, in addition to many indoor applications
Cost: $
Soft, Loose Fill for Pillows and Tufted Cushions
Direct fill (loose polyfill) is an alternate form of cumulus filler used in the fabrication of various types of cushions and pillows.
Because direct fill is a lightweight, finely-shredded and blown-in version of our popular CumuPlush filler, cushions and pillows that are tailored in the direct fill method will not retain the same density as those designed with a compressed, layered cumulus filling.However, because the inner material is relatively made of the same properties, custom products made with direct fill continue to maintain the integrity of compressed cumulus and preserve identical qualities.
Given the innovative characteristic to readily drain without absorbing and retaining moisture, the advanced combination of dry conjugate and flocculent polyfiber material allows for direct usage of the blow-in filling as an internal substitute to a variety of outdoor cushion and pillow fabrications.
Direct Fill products are sewn shut and do not include a zipper.
Due to the complexities associated with this type of fill: Direct fill measurement tolerances are not within our normal range of ½".
Dimensions and thickness can vary by as much as 1" to 2".
See our
Terms & Conditions
for more information.